Application
SGF-450 iced beverage display freezer is Samtron's new patented product. When drinks, fruit juice and beers are put into this freezer at a specified temperature for some time and then taken out followed by a slight pat, they will turn into iced beverages immediately. This new freezer can be widely used in supermarkets, convenience stores, shopping malls, bars and restaurants.
Parameters
| | |
| --- | --- |
| Model | SGF-450 |
| Volume | 450 Liters [16 CU.FT] |
| Power | 750 W |
| Product Dimension | 650 X 810 X 2060 mm |
| Net Weight | 150 KG |
| Cooling System | Dynamic Cooling |
| Type of Defrost | Auto Defrost |
| Refrigerant | R-404a |
| Working Temperature | ≤ 38℃ [100.4°F] |
| Inner Temperature | -25℃~0℃ [-13°F~32°F ] |
| Shelf | 4 PCS |
| Thermostat | Digital controller |
| Shelf Support & Pilaster Strip | Stainless Steel |
| Foaming Agent | Cyclopentane |
| Canopy Light & Inner Light | LED |
| Glass Door | Aluminum frame, three layers hollow glass, out is tempered glass with heater |
| Stuffing Qty | 21 sets for 20ft 45 sets for 40'HQ |
Materials of SGF-450 iced beverage display freezer
Glass door
Three layers hollow tempered glass is used to produce the display fridge door and an electric heater is equipped to efficiently demist the door so that the objects inside can be shown clearly.
Inner material
The inner material is stainless steel sheet which is sturdy and durable. Besides, the surface is clean and smooth. All the characteristics contribute to the freezer's high resistance to acid, base and other corrosion.
Outer material
Stainless steel sheet is used as the outer material. Due to the sturdy property of this kind of material, SGF-450 freezer has the advantage of long service life.
Features of SGF-450 iced beverage display freezer
SGF-450 freezer's temperature is controlled by microcomputer and digitally displayed, which is precise and is also convenient for users to adjust temperature as required.
Air cooling system is used to cool objects such as beers and juice more quickly and more uniformly compared to direct cooling system. In addition, air cooling is helpful for automatic defrosting and can avoid freezing effectively.
This freezer product adopts natural eco-friendly refrigerant R-404A, which is consistent with the concept of protecting environment.
It is designed deluxe and beautiful, so it can easily attract the attention of consumers.
Core components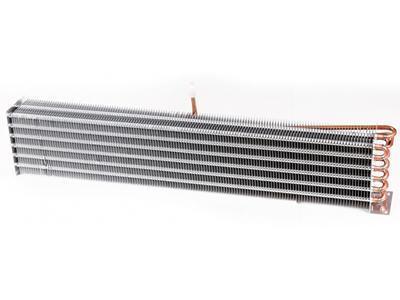 Copper finned evaporator
Liquid refrigerant vaporizes and evaporates when flowing through the cooling tubes of evaporator. This is a process of heat consumption and then the temperature in cabinet decreases gradually so that the food inside can be frozen or cooled. Copper finned evaporator shows high heat transfer efficiency, which is its most outstanding advantage. Besides, it also shows good corrosion resistance property.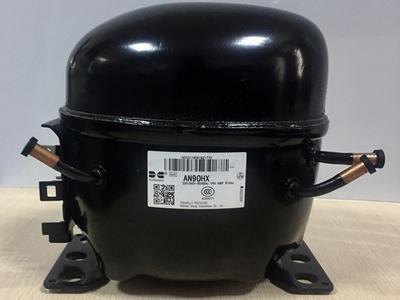 Compressor
The low-pressure refrigerant steam flowing out of the evaporator is compressed in the compressor and then the steam pressure is increased to the condensing pressure corresponding to condensing temperature. Under this circumstance, the refrigerant steam can be and liquefied and condensed at normal temperature.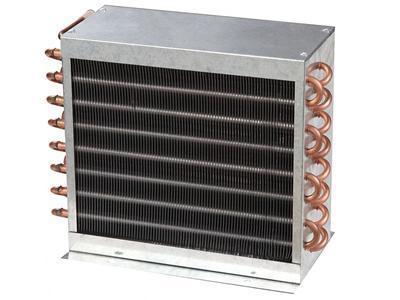 Copper finned condenser
As a heat exchanger, the condenser can enable the steam refrigerant to release heat to environment medium and then be condensed to liquid. Then the refrigerant can be evaporated in next turn and be used again and again. Copper finned condenser shows high heat transfer efficiency.
Index
commercial cooler, display chiller, display cooler, display cabinet