Application
The refrigerant circulating system components are installed at the top of SGR-360D/650D single door top mount chiller display fridge. This series of fridges are mainly used for the preservation, display and sale of food such as drinks, milk, vegetables and fruits. It is widely used in cinemas, shopping malls, supermarkets and convenience stores.
Parameters
Model
SGR-360D
SGR-650D
Volume
360 Liters [12.7 CU.FT]
650 Liters [23 CU.FT]
Power
285 W
450 W
Shelf
4 PCS
4 PCS
Net Weight
72 KG
100 KG
Product Dimension
610 X 605 X 1975 mm
720 X 775 X 2085 mm
Refrigerant
R-134a
Working Temperature
≤ 38℃ [100.4°F]
Inner Temperature
0℃~10℃ [32°F~50°F ]
Thermostat
Digital controller/mechanical thermostat
Mechanical thermostat
Shelf Support & Pilaster Strip
Stainless Steel
Foaming Agent
Cyclopentane
Canopy Light & Inner Light
LED
Glass Door
Two layers hollow glass, out is tempered glass, plastic or aluminum alloy frame
Stuffing Qty
27 sets for 20ft 71 sets for 40'HQ
22 sets for 20ft 45 sets for 40'HQ
Features of SGR-300R display fridge
The thermostat system of SGR-360D/650D fridge can adopt a mechanical thermostat or a digital one to achieve precise control of temperature.
Two layers hollow tempered glass is used to produce the display fridge door, which has the function of efficiently demisting, so that the objects inside can be shown clearly. The material of door frame can be plastic or aluminum alloy.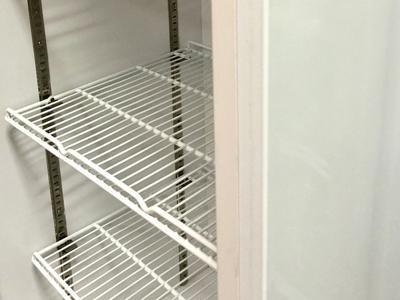 The inner material is pre-painted aluminum sheet, which is highly resistant to acid, alkali and corrosion.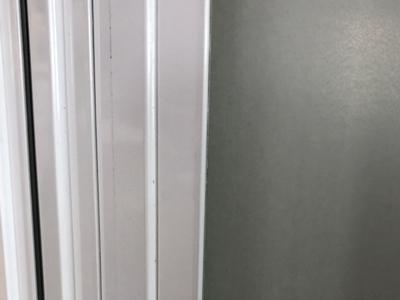 Pre-painted steel sheet is used as the outer material due to its sturdy property and the advantage of long service life.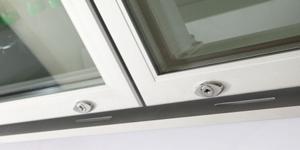 Top mount chiller display fridges are equipped with safety locks, which can reduce unnecessary losses. So they are much safer and you don't need to worry about the safety.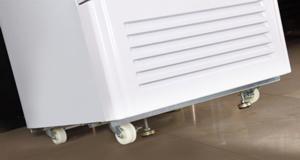 Swivel casters are equipped and they can rotate by 360 degree, so you can move the fridge conveniently. Besides, there are adjustable leveling feet on the bottom and the fridge can be adjusted to a horizontal level and kept from falling.
---
Refrigerant circulating system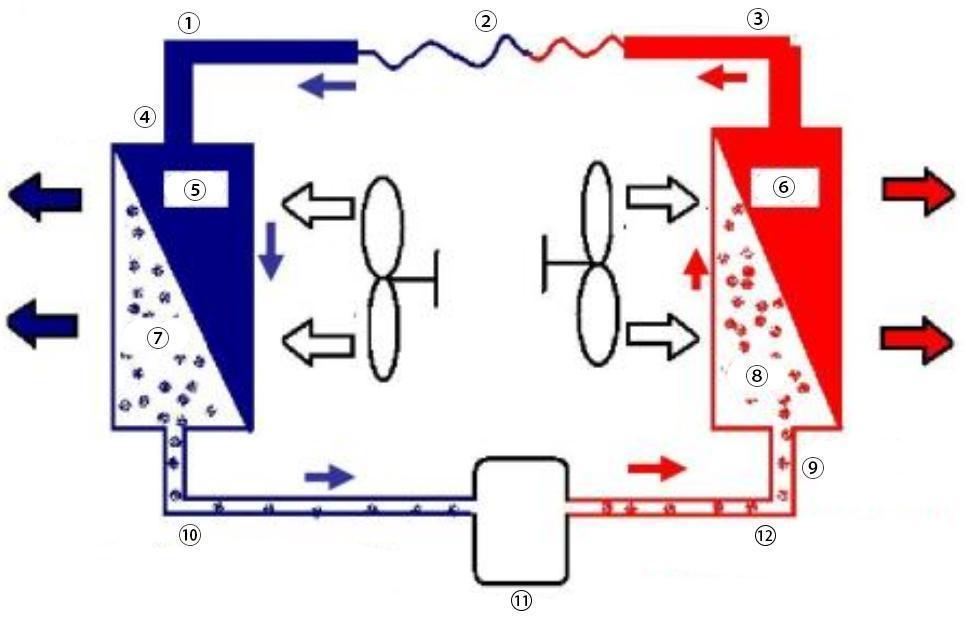 1. Low-temperature and low-pressure liquid refrigerant
2. Capillary tube
3. Mid-temperature and high-pressure liquid refrigerant
4. Evaporator
5. Liquid
6. Liquid
7. Steam
8. Steam
9. Condenser
10. Low-temperature and low-pressure steam refrigerant
11. Compressor
12. High-temperature and high-pressure steam refrigerant
Finned evaporator and a set of air duct parts are equipped in the top mount chiller display fridge. The fan makes the air which is cooled in evaporator form an up-down cycle to refrigerate the cabinet. Since air in is cooled, it will not absorb water from the food stored, so frost can be avoided. The scientific and effective configuration enables the whole stable refrigeration system to work steadily, and meantime, it features low carbon, energy saving and environmentally friendly.
Inner components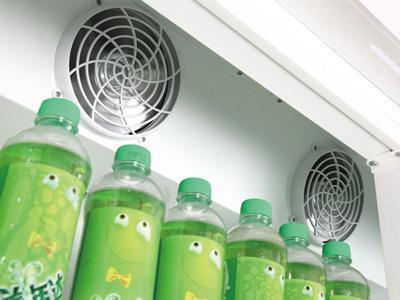 Fan
A fan is equipped to cool objects in the cabinet more quickly and more uniformly compared to direct cooling system. In addition, it is helpful for automatic defrosting and can avoid freezing effectively.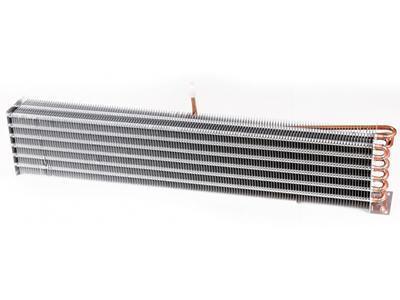 Aluminium finned evaporator
Liquid refrigerant vaporizes and evaporates when flowing through the cooling tubes of evaporator. This is a process of heat consumption and then the temperature in cabinet decreases gradually so that the food inside can be frozen or cooled.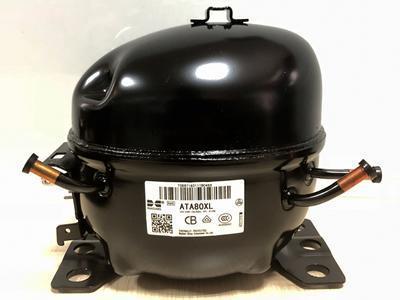 Compressor
The low-pressure refrigerant steam flowing out of the evaporator is compressed in the compressor and then the steam pressure is increased to the condensing pressure corresponding to condensing temperature. Under this circumstance, the refrigerant steam can be and liquefied and condensed at normal temperature.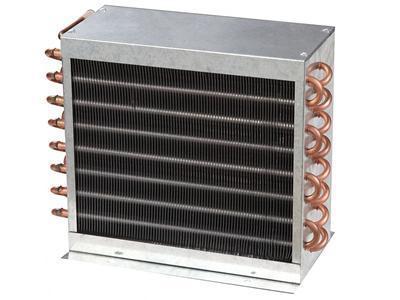 Aluminium finned condenser
As a heat exchanger, the condenser can enable the steam refrigerant to release heat to environment medium and then be condensed to liquid. Then the refrigerant can be evaporated in next turn and be used again and again.
Index
display refrigerator, display chiller, display cooler, commercial fridge, display cabinet